5 Lessons We've Learnt From The Apprentice
2014 is drawing to a close and another series of The Apprentice is done and dusted. We've seen some bright sparks, a lot of clangers, and a winner crowned. A few moments jumped out at us throughout the series, so here we bring you our guide to the top lessons to learn from this year's Apprentice.
How will you be perceived?
Week 5 – Coach Trips
We can't emphasise enough how important it is to think about what you've written in a cover letter or application, and how it will come across to the person who receives it. We got a cringe-worthy example of this in week 5's boardroom, with Lord Sugar picking up on this sentence in Jemma's resume – "I'm always the girl who nearly wins". You may think you come across humble and genuine, some might gather from that that you're just not quite good enough…
(http://www.radiotimes.com/apprentice)
Be concise
Week 2 – Wearable Technology
A jacket with solar panels on the shoulders, a built in phone charger and heat sensors. Sounds ideal right? Perhaps with adequate time and resources at your disposal, not so much if you're on a limited timeframe. Resist the urge to overcomplicate projects – where possible stick with one, clear concept or theme and do that well, rather than fumble through several half-baked ideas.
Cover all the bases
Week 11 – The Interviews
Oh Solomon, there are just no words. Your whole business idea, condensed into 4 sides of paper? We think not… Yes – be concise in your work, but make sure that all the relevant information needed has been covered. Whether you're putting together a project plan, or wireframes for a website, you need to ensure that all boxes have been ticked, and that it's clear for anyone to follow your train of thought.
Know your audience
Week 7 – Advertising
Big audience, check. Big brand name, check. Lukewarm ad, not so much. If you're pitching something, or yourself, it's best to keep in mind what your audience will want to see. Great ideas often fall flat because it's not appropriate for the end user or viewer. This is exactly what happened with the soft drinks for Team Summit – given than Americans are seen as being loud and over the top, the branding of Big Dawg was spot on, however the advert – a bit of a lukewarm attempt – was not.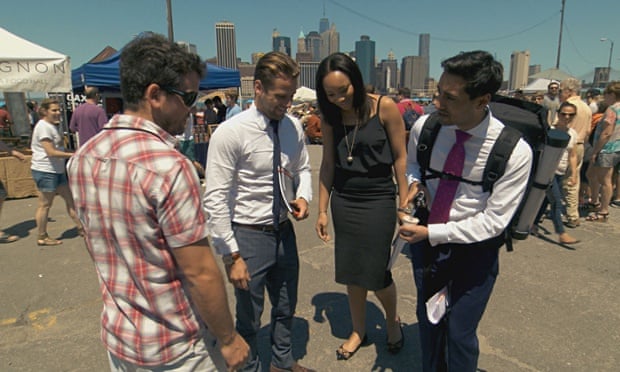 (http://www.theguardian.com/tv-and-radio/live/2014/nov/19/the-apprentice-2014-episode-seven-as-it-happens)
Don't be a cliché
Yes, yes, it's a TV show, and of course most of it is put together for entertainment purposes, but lines like "I'm a big fish in a small pond" won't get you far in the real world… Rather than trying it on with overused quotes, it's always a better idea to use qualitative information to back up claims of greatness. Being able to give actual evidence of how amazing you are will always get you further than bold claims.
Are there any other top lessons you'd add to our list? What are your thoughts on this year's Apprentice?